Over the years Waterline Writers has earned a reputation as the Fox Valley's premiere reading series. Held inside the gorgeous Water Street Studios on the 3rd Sunday of every month during the academic year (September-May). The event begins at 7pm, featuring several writers selected by submission, followed by an Open Mic at 9pm. Readings are traditionally held in the main art gallery. This series is currently hosted by Cathy Borders.
Our history
Anne Veague and Kevin Moriarity began Waterline Writers in 2012 because they fell in love with Batavia's art scene but couldn't believe the absolute lack of literary events. Now, today, Waterline Writers has become a staple in the local literary community. Not only because of the excellent readers and performers, but also because of the chance to meet and connect with other writers and readers in the community. We've featured over 200 different readers—and you can find those readings in our Video Library! Published authors have sold many books and unpublished writers have found the support to self-publish or submit to online or traditional publishers. New writers' groups have formed and stars have risen. Writers working in isolation have found a home for the other quiet introverts interested in writing. They've noticed that an audience for their work provides satisfaction, recognition, and direction.
In 2018 Anne and Kevin stepped down to pursue other passions, now Cathy Borders from The Republic of Letters has taken over as Creative Director, and in 2019 Michelle Donfrio came aboard. She hopes to carry out the legacy of Waterline Writers' pristine reputation and also to find new voices and grow the community.
Memberships
We don't have members. Admissions ($5/$3 for students) make it possible to give each featured writer $25 and to cover our minimal expenses. However, if you like Waterline Writers and have benefitted from your connection with us, please become a member of Water Street Studios, where memberships start at $25! And let us know! It means a lot to us—and them!
Cathy Borders is the co-founder of The Republic of Letters, a not-for-profit literary center and bookstore in Geneva, where they offers editing services and writing classes. She has an MFA in Creative Writing from The New School in New York and a BA in literature from the University of Iowa. She's the author of the forthcoming chapbook, Robin Williams Is My Uncle, and the novel, A Suburb of Monogamy. She founded both micropresses, Omnia Vanitas Review and RoL's, Analog Books. She thinks of writing differently, as something much more interesting, and much more important than a thing you produce for money. She is grateful for the opportunity to join and grow Waterline Writers.
(Photo by Chuck Bennorth.)
For more of Cathy's writing see her website :: CathyBorders.com
Michelle Donfrio has her Masters in Writing and Publishing from DePaul University and a BA in English Writing. Her writing experience is varied; she has worked as a freelance journalist, television writing intern, and a literary journal editor. She currently works as a Communications Specialist for a grocery retailer and as a Republic of Letters seasonal teacher. Her creative writing has been published in literary journals such as Nonbinary Review and Poydras Review.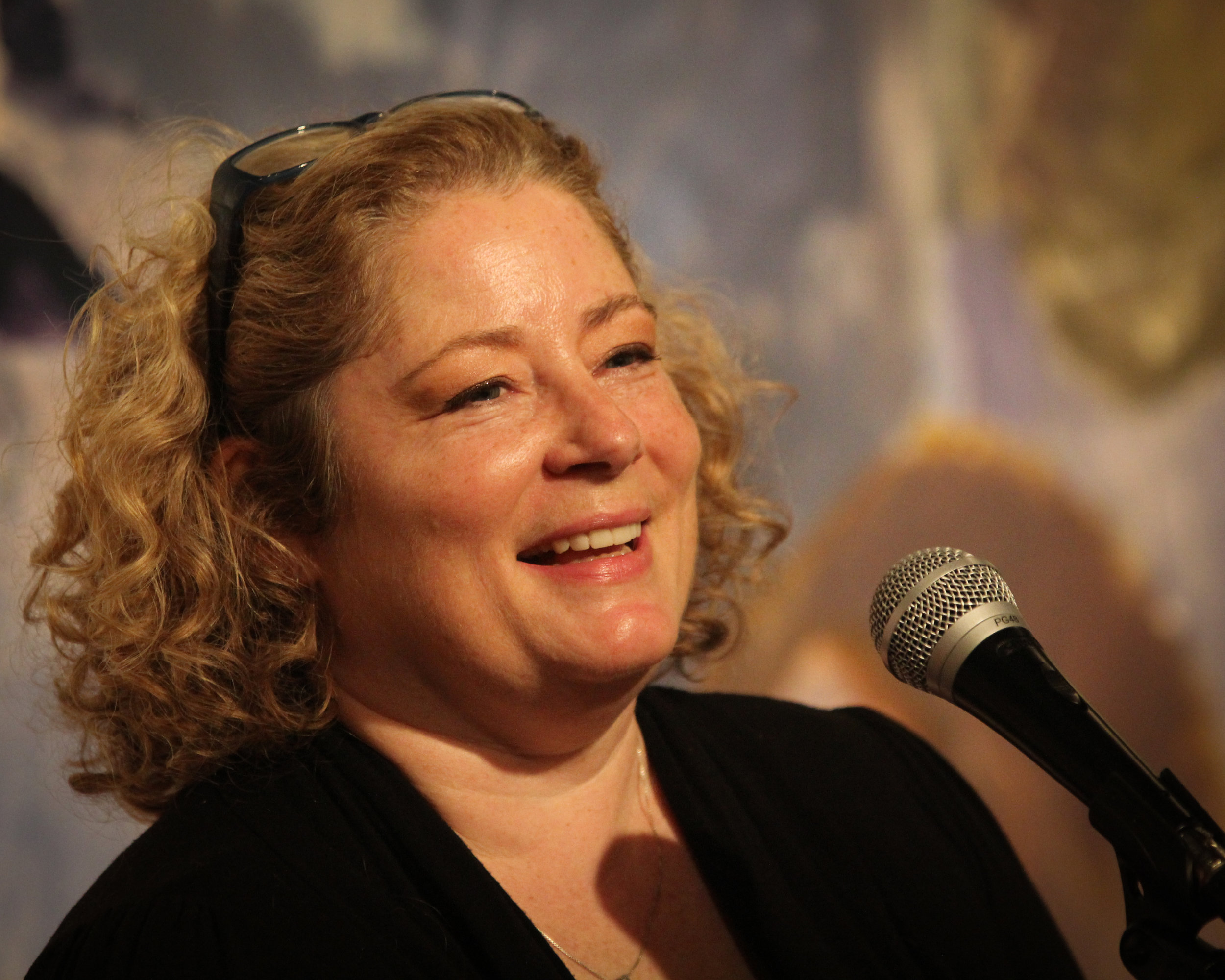 Barbara Barrows is a poet, actor & artist living in Batavia with her kid and various pets. By day, she is a media researcher working at Houghton Mifflin Harcourt. She is an integral part of both Waterline Writers and Teen Writers and Artists Project and heartily encourages you to support T-WAAP, an amazing resource for young writers and artists.
Hear Barbara's readings from February 2017, May 2014, August 2013, November 2012. (Photo by Chuck Bennorth.)
Ray (R.G.) Ziemer was born and bred on the south side of Chicago, but today makes his home on the West Branch of the DuPage River. He is a teacher, a construction worker, and a writer. His poetry and short fiction have appeared in local journals , and his novel The Ghost of Jamie McVay is available from Black Rose Writing. Ziemer participates in the Naperville Writing Group and others. He is pleased to be part of Waterline Writers.
Watch Ray's readings from February 2015, March 2015, October 2015, February 2016, March 2017 and March 2018. (Photo by Chuck Bennorth.)
Matthew Thomas Meade has previously delivered newspapers, worked in a library, planted trees, and served coffee for a living, but he doesn't do any of those things anymore. His fiction has appeared in The Sun Magazine, Sou'wester, Bourbon Penn, and elsewhere. His story 'Sunshowers' was selected as one of two winners of Columbia Journal's EVOLVE 2018 fiction contest. Some of his work, as well as the one good picture he has of himself, can be found at matthewthomasmeade.com.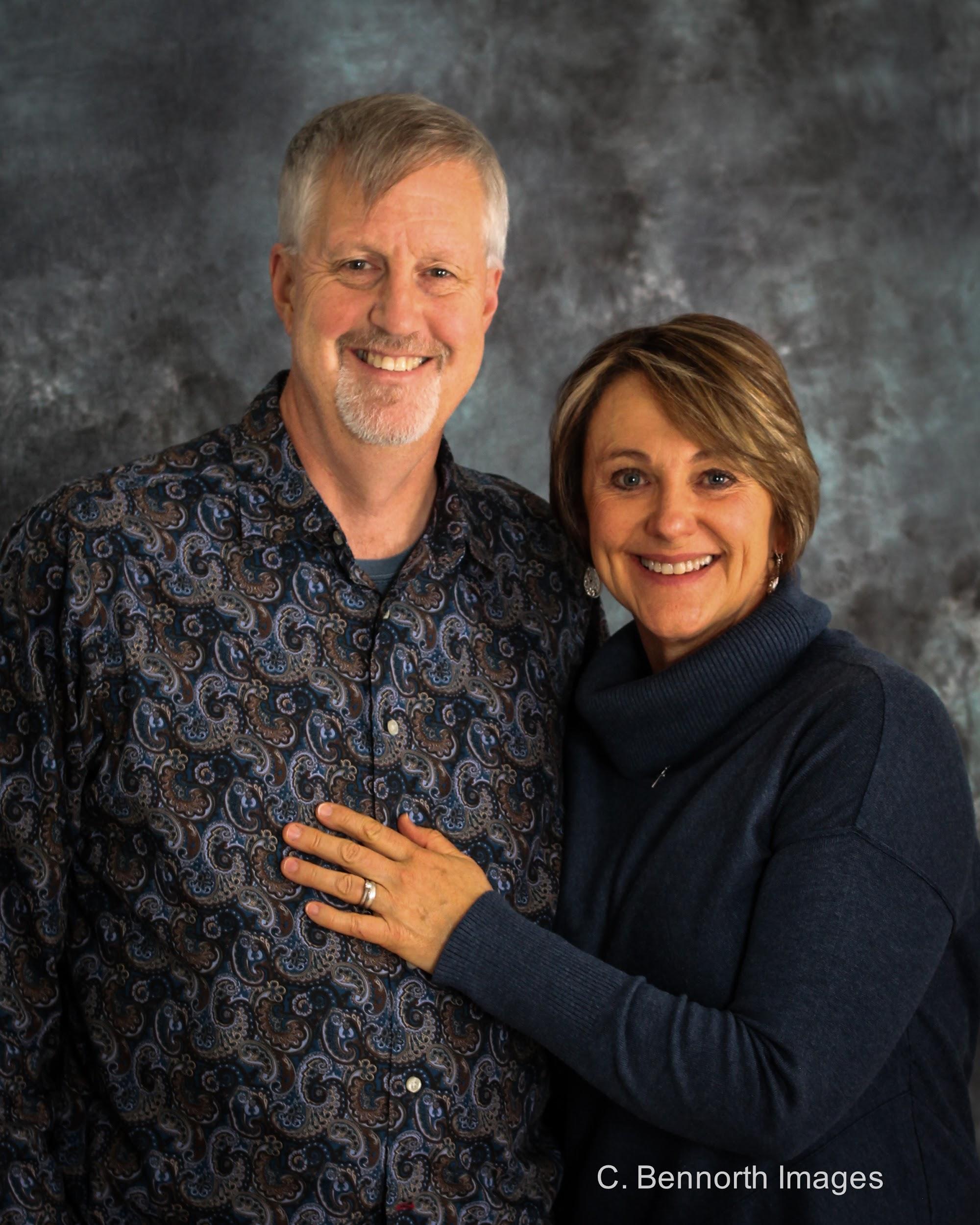 Bennorth Images is a husband-wife photography team who take photos for Waterline Writers. Chuck and Denise Bennorth work together as Bennorth Images, capturing photos for many organizations throughout the art community in the Fox River Valley. Their company motto is "Beautiful memories should be priceless, not expensive."

Chuck Bennorth teases he's a frustrated writer who has discovered he is better at taking photos of writers than he is at writing.
Denise Bennorth is a retired teacher who finally has time for her passions of writing and photography. Her blog Randomocity is mostly memoir with a sprinkling of recipes, her favorite photographs, and anecdotes of life with Chuck, their six children, and two dogs.
If you'd like to use any of the photos the Bennorths have taken (for free!), please give them photo credit, and let them know at bennorthimages@gmail.com.